Upon arrival to Cape Ann in 1997, it was love at first sight for Patty Knaggs. In 2005 Patty turned her personal financial practices and strong convictions in real estate investing into a real estate career. Today, Patty is not only a homeowner and investor in Cape Ann real estate, she is a realtor with ReMAX.Visit her Gloucester backyard view with her video cam of the "Cut Bridge" on Gloucester's famous Boulevard located at the mouth of the Harbor or mile 1 of the inter-coastal waterway.
Patty loves to write about Gloucester's happenings and real estate with a "side dish" about gardening on Cape Ann.
Visit PattyKnaggs.com  to look at Cape Ann's real estate market. If you are looking to buy or sell a house, Patty would be happy to share her Cape Ann information with you.
What People Are Saying About Patty Knaggs: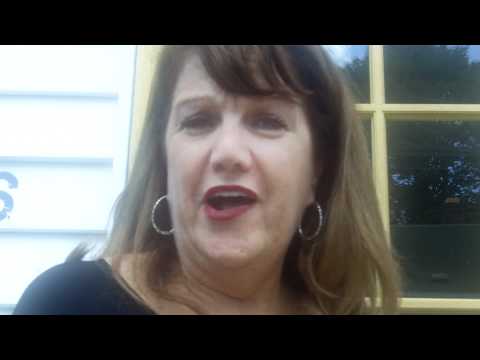 S. Michaud Bought a Single Family home in 2011 in Beverly, MA

This is about Patty Knaggs, who is, in my opinion, an exceptional realtor having demonstrated expert knowledge of the market, of the process, and of people.
This was my first experience working with a "buyers agent" , having been reluctant to sign on with one for over a year, always thinking we could do this ourselves. You know what I mean. For a year we watched the market (2010 to 2011). Every day or so, we would look on all the different websites, check out the "new" listings, make a list of open houses, ride by those neighborhoods and so on… As a result of this approach, we always seemed to be a day late and losing out. When we were interested in a property, it was either gone (under agreement) or it was story time and we could not get the information we needed on the property. At open houses, it seemed as though we were sometimes a pawn in a game as we witmessed some realtors clearly interested in protecting their 'machine" , and not interested in you as a real buyer. They were just going through the motions of showing the house. Their mistake.
I met up with Patty Knaggs when she was kind enough to show us one of her listings. Right off the bat, Patty was genuine and truly interested in making it (buying a house) happen, whether it was to be this first house she showed us or another house. She listened to me and I was hooked. She gathered the specific information regarding our chosen towns and our budget. Most importantly, Patty respected our time and motivation. She was patient with us. She explained things as we went along, thus revealing her in depth knowledge about the market, the conditions, and the neighborhoods, as we continued with our search. Patty always responded to my questions via email or phone call in a quick and consistent manner thus providing exceptional service. I signed up with Patty Knaggs as my buyers agent and it was the best decision I made. Within 6 weeks, we went "under agreement" and could not be happier. Patty Knaggs made it happen.
Sincerely, S. Michaud
G. Thornton Bought a Condo home  in Gloucester, MA
I am a small investor on Cape Ann and always looking for a good deal, Patty has done a great job making shore I see them all. I have had a short sale under agreement for 13 months and Patty has worked harder than the three Lawyers involved. She's the best.
G. Thornton
Realworlder Bought a home 
My experience with Patty Knaggs was very positive. We spent time getting to know what I could and could not afford. We began looking at several places and doing a lot of comparisons between certain places. For instance Patty made sure each place had something different from one another to give me an overall picture. Patty was in constant communication with me, other realtors. I would highly recommend this realtor to anyone looking for a home, condo etc. -realworlder
Winkles76 Sold a Single Family home in Danvers, MA
Patty was very professional and showed a sincere concern for our best interest through each step in the process. I would absolutely recommend her to a friend or family member. – winkles76